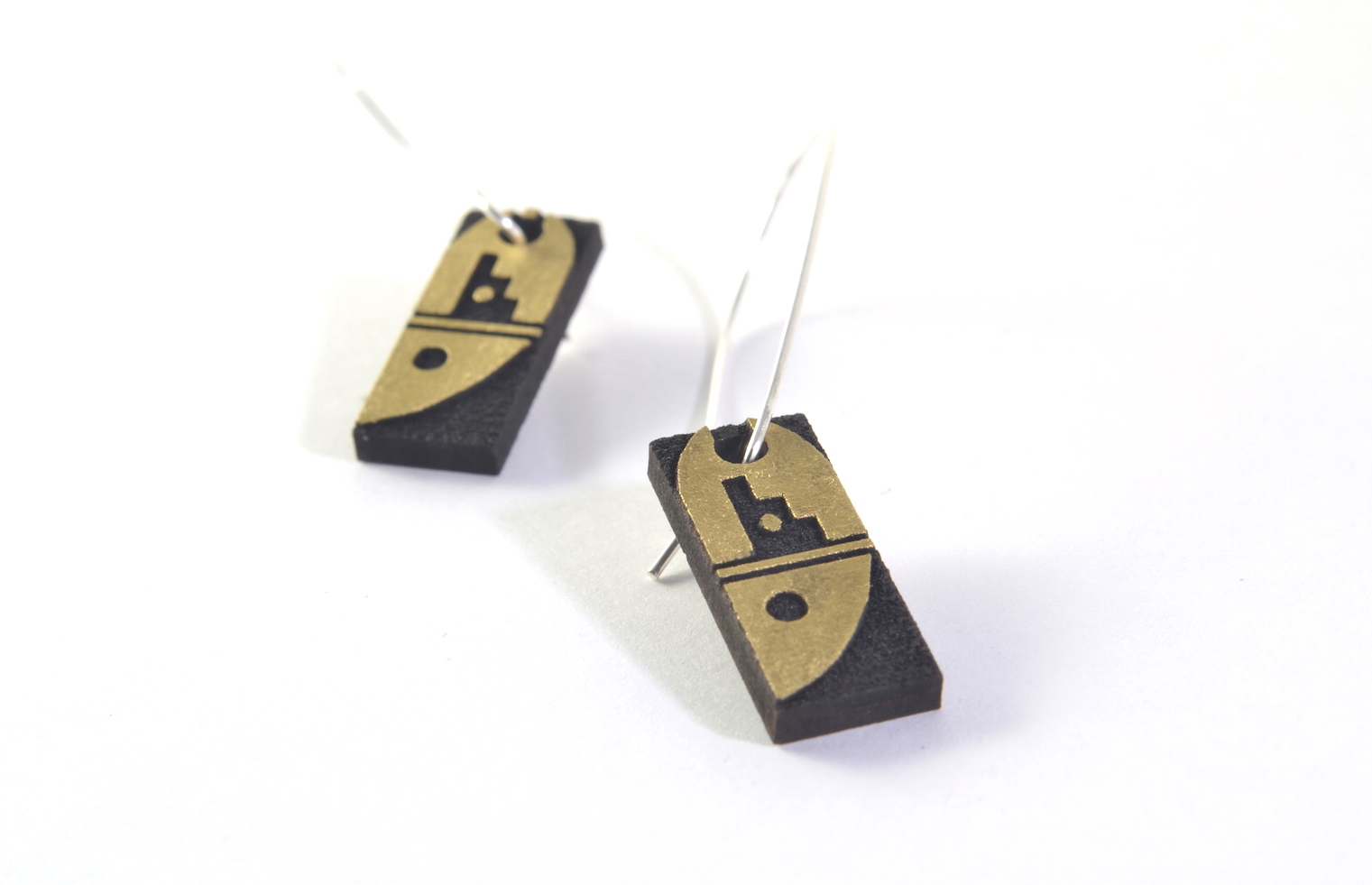 Long Drop Cloud/Star
You'll love these amazing fine detailed earnings. The color scheme is metallic bronze on black and make a great pair to dress up for any going out occasion. The design detail depicts a night scene with a cloud and star shape hanging above one another. The design is captured from hopi pottery designs that depict the natural scenery through the artists' eyes.
This truly unique pair will keep others guessing where you got them. In addition, their size (1.5" long for the hoop and .8" for the earring piece) accessorizes well with your outfit and are so comfortable to wear due to their lightweight (made from mdf). The silver plated hoop and earring piece make an amazing gift for the person who enjoys accentuating their unique pieces of jewelry around color.
They are 100% native/hopi made and are created with intentions for prayers for moisture/rain. They come with a custom made earring holder and gift box.