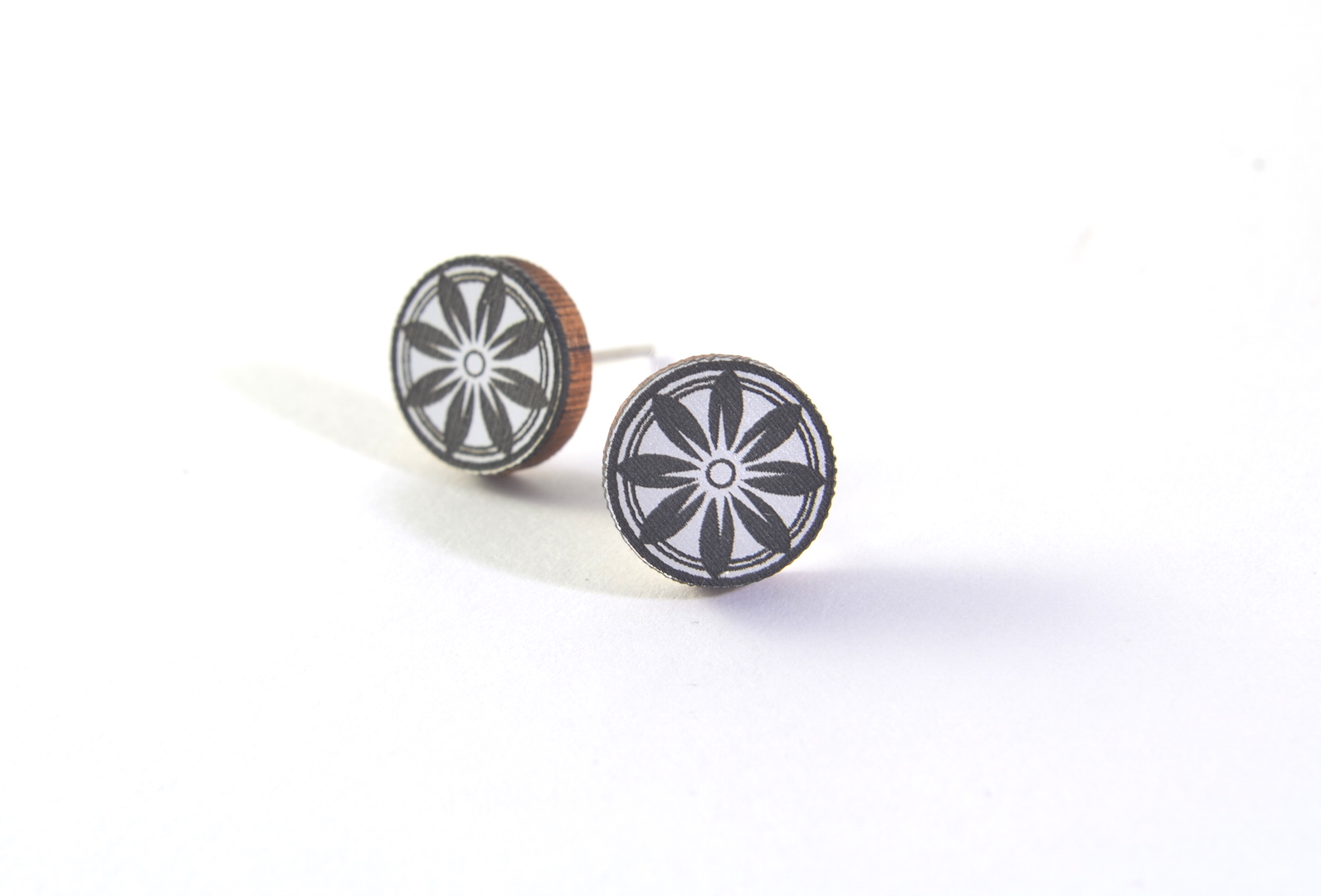 Sunflower Studs
You'll love these amazing fine detailed studs. The color scheme is metallic silver on black and make a perfect tiny touch addition to many outfits. The design detail depicts a sun flower as it grows tall to look over all the other plants. Its circular shape represents wholeness and completion.
These truly unique studs will keep others guessing where you got them. In addition, their small size (.5" diameter) adds a subtle look and are so comfortable to wear due to their lightweight. The silver plated backings are attached with a strong bond super glue and make an amazing gift for the person who does not prefer long dangly earrings.
They are 100% native/hopi made and symbolize prayers for moisture/rain. They come with a custom made earring holder and gift box.