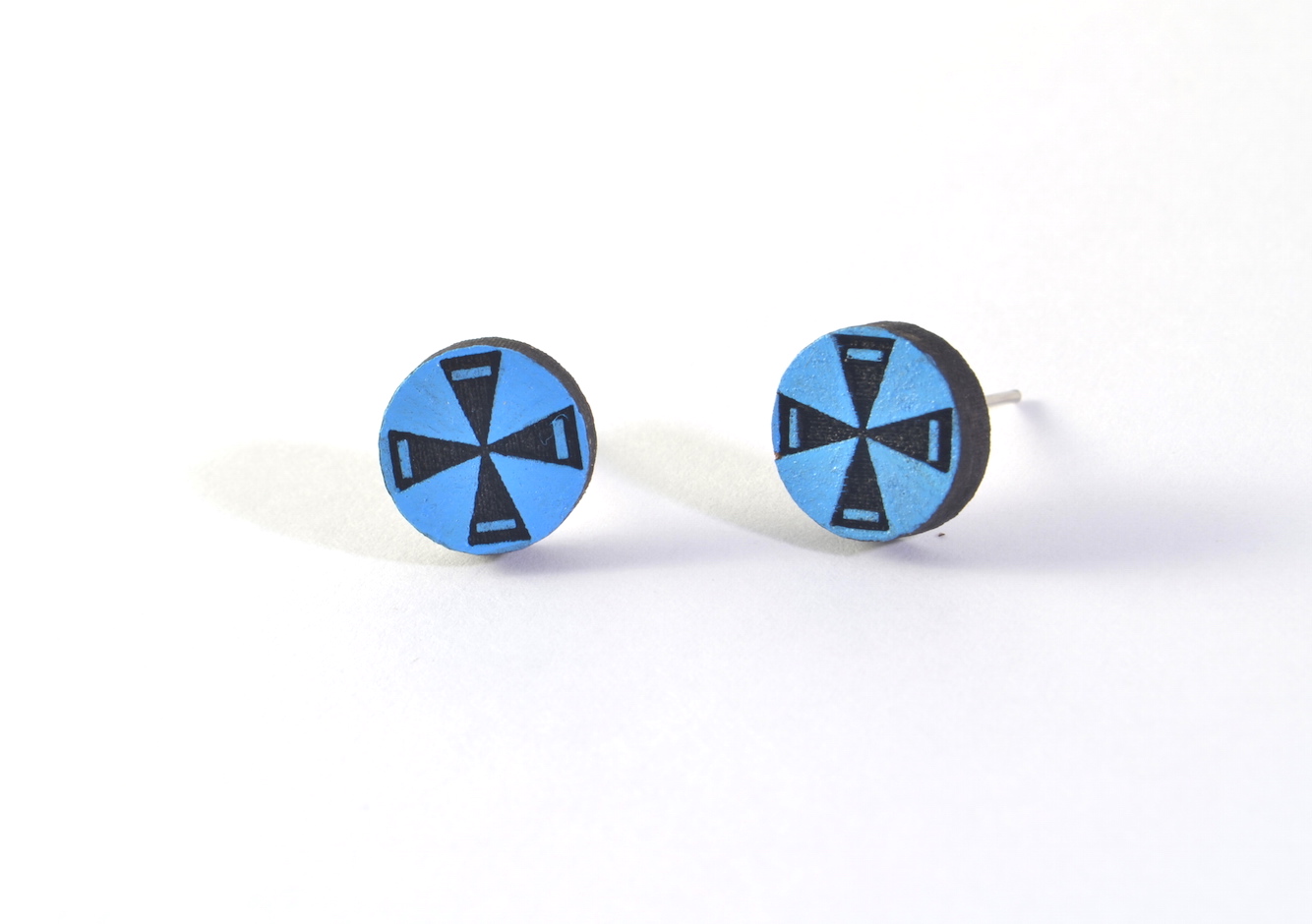 Rattle Design Studs
You'll love these amazing fine detailed studs. The color scheme is baby blue on black and make a perfect tiny touch addition to many outfits. The design detail depicts 4 turkey feather symbols in 4 directions as prayers for good life. I call it the "Rattle design" because young male children receive a rattle instrument to sing and play with, this design is a common design painted on the rattle.
These truly unique studs will keep others guessing where you got them. In addition, their small size (.4" diameter) shows a subtle look and are so comfortable to wear due to their lightweight. The silver plated backings are attached with a strong bond super glue and make an amazing gift for the person who does not prefer long dangly earrings.
They are 100% native/hopi made and symbolize prayers for moisture/rain. They come with a custom made earring holder and gift box.