About GourdJewels
Designs Inspired By All Things Nature
Love color? Love Intricate Design? Love Uniqueness? Looking for something other than metal and stone jewelry? Here at GourdJewels you'll find spectacularly designed wooden pieces that provide you ease and comfort from your jewelry. They offer that lightweight feel and eye catching appeal that makes a statement. Would you like to add a piece to your jewelry collection where you could coordinate color? Well you are in the right place, if you agreed with anything above.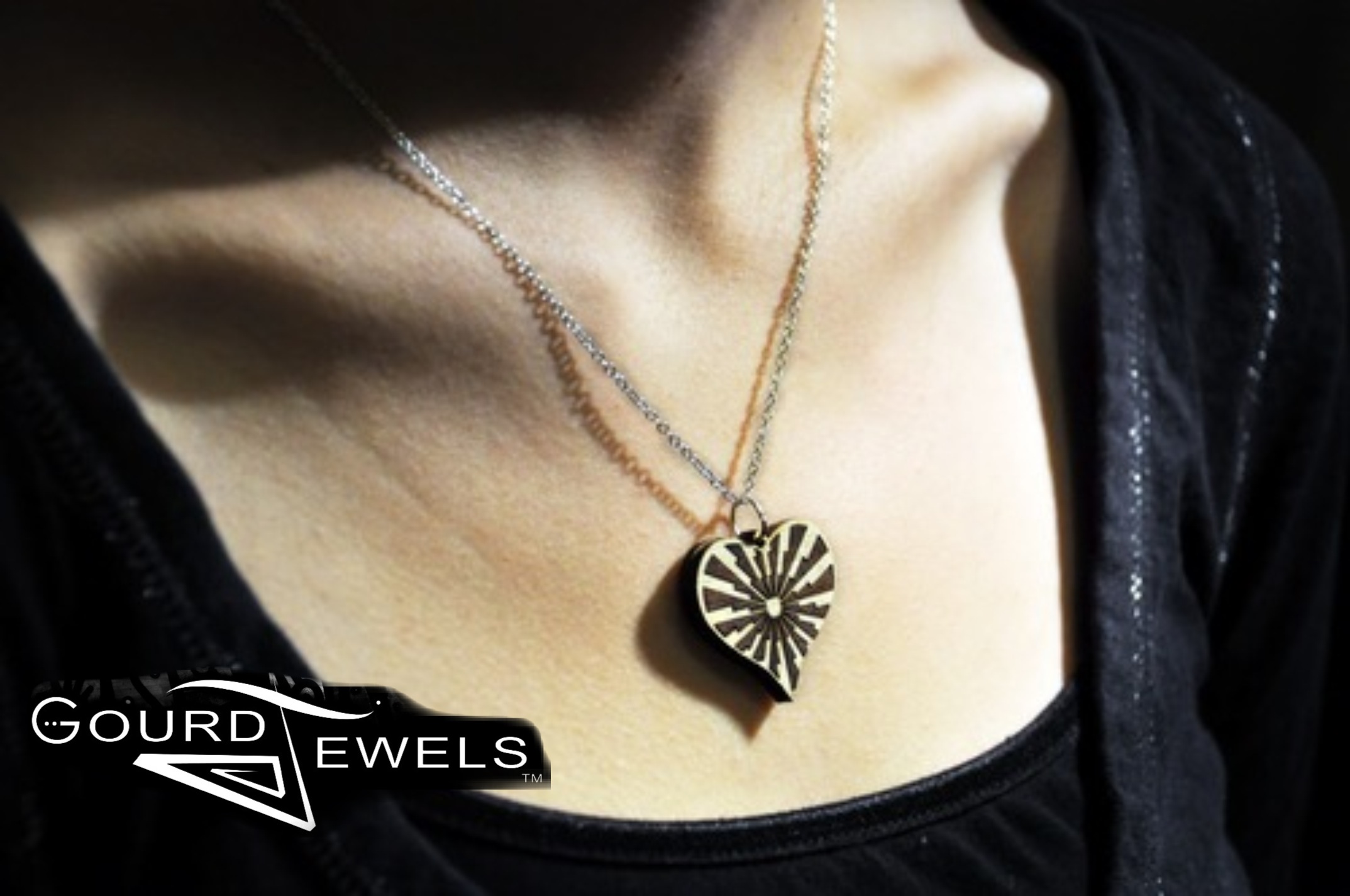 Here at Gourd Jewels I create spectacular design pieces shaped into stunning jewelry. Gourd Jewel's line focuses on all things inspired by nature. Whether you identify with the beauty of butterflies, the strength in a bear symbol, or are inspired by the unique interpretation of a flower design, we specialize in creative design and color.
Gourd Jewels originally created jewelry out of the gourd plant, hence the name, but now uses multiple mediums including wood and other appreciable materials. Most of the designs are influenced by Hopi (southwest) culture referencing nature and the world around us. Gourd Jewel's unique pieces are individually crafted and laser designed. They are sure to add a touch of uniqueness to your current collection.
Each Gourd Jewels piece is handcrafted from natural wood and other recycled MDF wood materials that keep the pieces very light-weight and durable. Each design is first drawn out, digitized, then intricately cut and designed using a laser cutter from my home base here in Flagstaff, AZ. Then we hand-paint the pieces and apply a spray adhesive to protect the color. Final product!
About the Artist
My name is Michael Adams and I am the artist behind Gourd Jewels. I was born and raised on the Hopi reservation in Northern Arizona where I was inspired to work with lightweight materials adding a touch of color and handmade character.
I combined my backgrounds of wood-carving and painting by starting a jewelry line in January 2013, initially as a special gift for my wife. She loved the work and so did others, from there a little business was born. Every little piece of jewelry is my canvas.
My wife (Marissa) and I currently reside in Flagstaff, AZ. We enjoy spending time with our families out in Hopi and going to artist markets to meet fans.
We welcome you to look around and find the Piece that speaks to you!